Hannu's Desk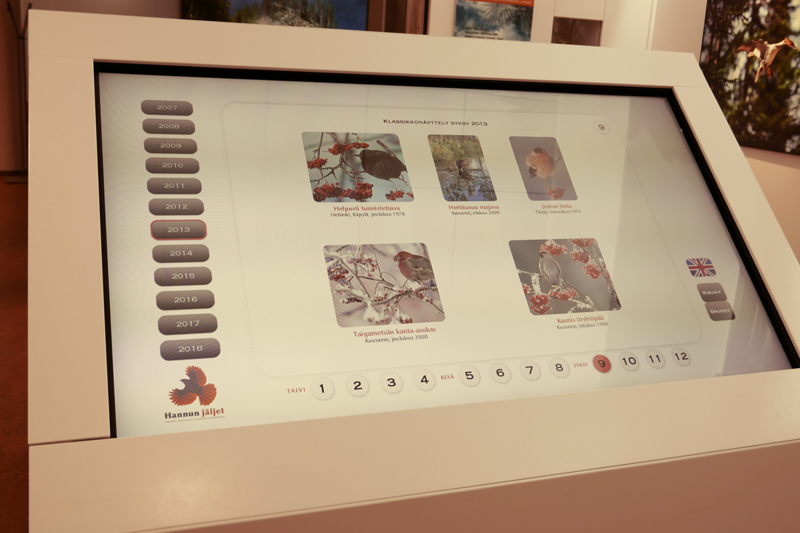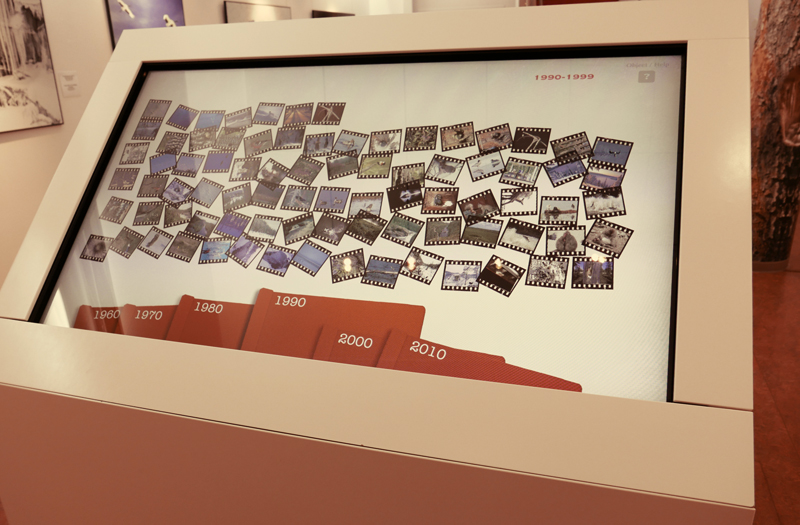 Hannu's desk consists of two browsers, the Book Browser and the Picture Browser. By using the desk's large touchscreen you can explore selected books and photos from Hannu's production in a digitized form.
Five photography books from different periods of Hannu's career have been chosen for the Book Browser. You can turn the pages of the selected book by gently pressing the page icons on the bottom of the touchscreen. One of the books presents Hannu's production as a whole, listing all of his publications as well as his merits.

The Picture Browser enables you to view an extensive selection of nature photos from different decades. You can enlarge the photos of your choice and slide them across the desk.