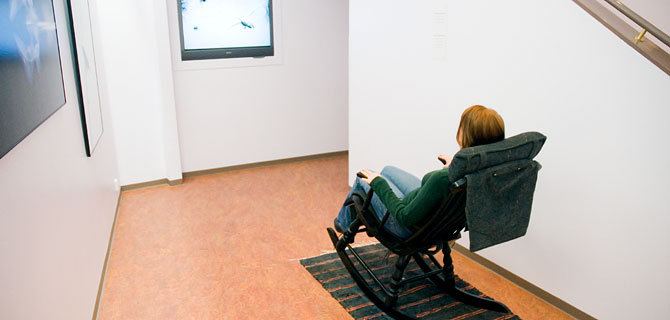 Hannu's Rocking Chair
Take a seat in Hannu's Rocking Chair and journey into scenery of images and sounds. By rocking in the chair you can view a seasonal set of Hannu's photographs. You determine the rhythm in which the pictures change, by rocking in your own pace.
Current Rocking Chair series is called We used to have snow and frost. Photos from 1980's.