TIMO JOKELA & ANTTI STÖCKELL
Into the forest! Nature photographs through environmental art and installation
16.1.-16.5.2019
TIMO JOKELA
I work in the University of Lapland as a professor of art education and I am also the head of the Arctic University's international Arctic Sustainable Art & Design -network. The relations between the northern, arctic environment, the cultures and art make up the centre of both my academic work and my creative artistic interests.

For me, the word forest carries multiple meanings. It does not only imply nature. "Let's go to the forest", always referred to the beginning of an activity; bird hunting, berry picking, making firewood, but also to freedom of being invisible from the eye of the village's sosial circle. The relationship with forest was defined through stories, and included a certain humility and respect that derived from the ancient hunting tradition; we asked the forest for pray. In my art I have returned to that devotion of seeking and asking - in the forest something is set to be found and that should be respected. The fragments in my installations derive from my own life at the waters and forests of Lapland, and they are connected to a disappearing tradition - hunting, fishing and food - everyday life that interacts with nature.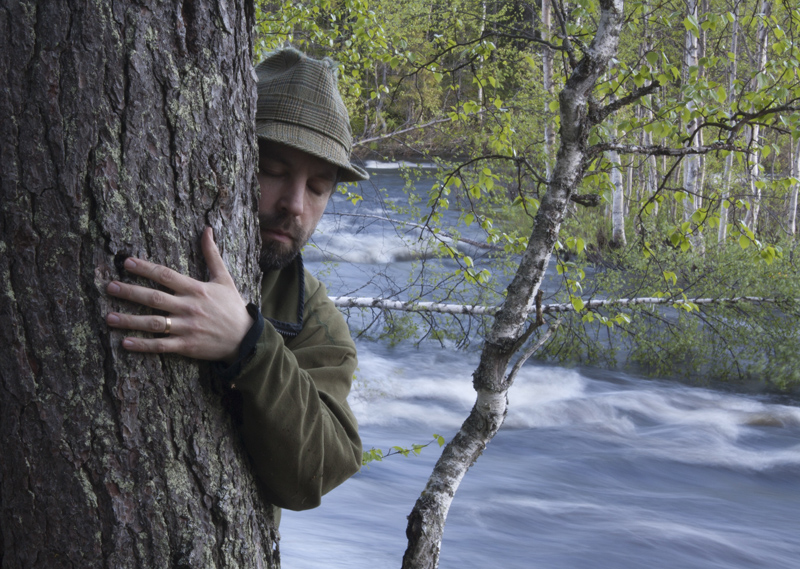 ANTTI STÖCKELL
I am a sculptor and art education by profession. I have worked as an art educator at the University of Lapland since 2008.
My artistic work overlaps with my everyday nature visits. I have created different installations from the material I have collected from my visits to the forests. I have often created materials as a handiwork by a campfire. Precise observations and experiences during the nature trips are closely entwined, and the trips can be characterized as walking or wandering art that can be placed within environmental art.
The point of it is path that has been walked and lived and its representations. I also include other people in some of my projects according to their interests, which makes them communal art projects.
I am interested in such things as art being tied to a specific place, the memoirs within places and paths, and change of the environment.