January 2013, January 2008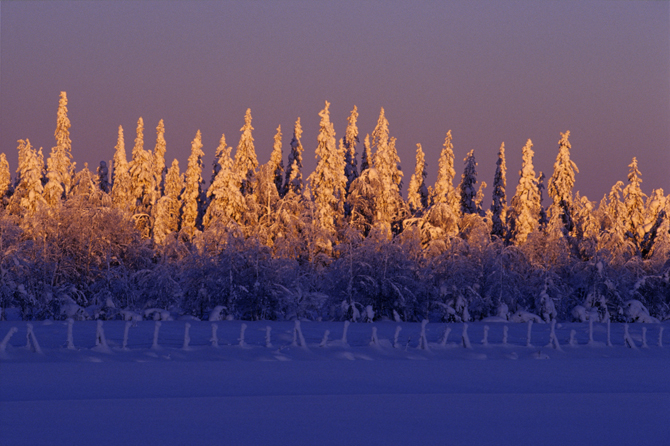 Burgundy light
Midwinter days in the arctic circle and Kuusamo area are rarely unclouded.
In the morning and night of a sunny day, you'll get to enjoy a colour play that is quite unforgettable. During sunrise and sunset the sun beams have travelled a very long journey, and have filtered so that only the red beams reach the earth's surface. It is a burgundy night, which is actually quite rare. The blue area on the forefront of the picture is in the shade, and therefore reflects the blue sky above.
Technique: Canon EOS V, 2.8/28-70 mm, tripod, Fuji Provia 400, aperture 22, exposure time 2 sec.